Corporate

Products

Technical

Eng

EXEDY flywheels combine low weight, low inertia and high thermal capacity. They are designed for lightly tuned racing cars as well as street useage. Unlike conventional light weight flywheels, this flywheel provides better response and output in high-speed operation without sacrificing low-speed torque.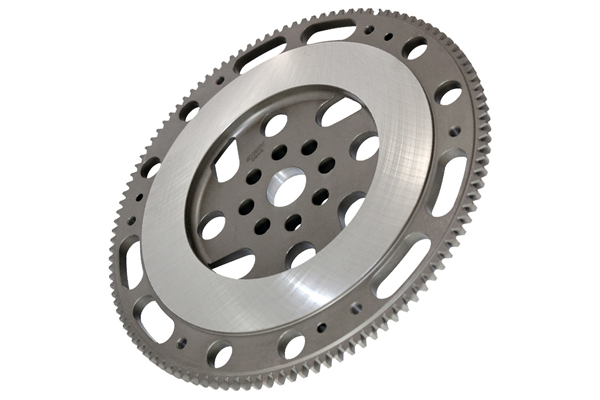 Main Benefits
Reduced weight and inertia improves engine response.
Designed to enhance airflow and cooling around the clutch.
Solid billet design improves durability.
Suitable For
Road
Track Day
Circuit Racing
Time Attack
Drifting
Drag Racing
Rally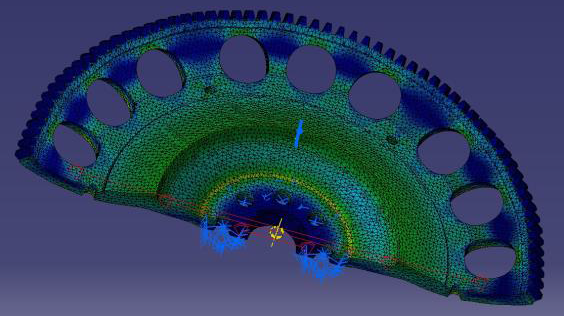 The worlds most advanced performance flywheel.
EXEDY flywheels are made from solid one piece billet chromoly steel forging and are specifically designed to reduce weight and inertia for better engine response. Unlike an aluminum or other multi piece design that is common in the market, the ring gear teeth on an EXEDY flywheel are an integral part of the main casting, preventing any possibility of separation due to the different expansion coefficients of aluminum versus steel. All EXEDY flywheels are gas nitrided for superior hardness characteristics. This enables better wear characteristics on a ceramic puck style clutch disc yet still performs superbly with all other friction materials. Most incorporate special design features to enhance the airflow which improves the cooling of the clutch. EXEDY steel billet and forged steel flywheels have passed engineering tests of 18,000 RPM and are certified to SFI specification 1.1.
*Racing flywheels are compatible with Stage 1 Organic, Stage 2 Sports and Stage 2 Racing clutches.
Office open hours
MON - FRI: 8:30AM - 5PM
Call us
+44(0)1928 571850
---
Company Contact Details
EXEDY Clutch Europe Ltd.
Unit 2, Rokeby Court,
Runcorn,
United Kingdom,
WA7 1RW
Useful Links
Group Companies
Newsletter Signup
Sign up to our newsletter to stay informed on the companies latest news.
Please enter a valid email.
Success, you have been subscribed.
© Copyright 2017 EXEDY Corporation. All Rights Reserved. - VAT No. 548417817 Company No. 2440644