Corporate

Products

Technical

Eng

The Hyper Single Clutch is engineered to optimise the performance of cars that are moderately modified, but do not require the clutch capacity of a multi-plate clutch. Similar to our multi-plate clutches, it has a purple anodized, forged aluminium cover. The aluminium cover is stiffer than a stamped cover and therefore allows a higher lever ratio to maintain the pedal efforts at a reasonable level. There is no clamp load deflection as found in a pressed metal type cover.
All hyper single clutches come with a chromoly steel flywheel, 6-puck cerametallic facing and a sprung centre damper disc assembly. An additional feature of the pressure plate is a series of turbine like, air flow enhancing vanes that keep the clutch cooler under extreme operating conditions to improve wear life.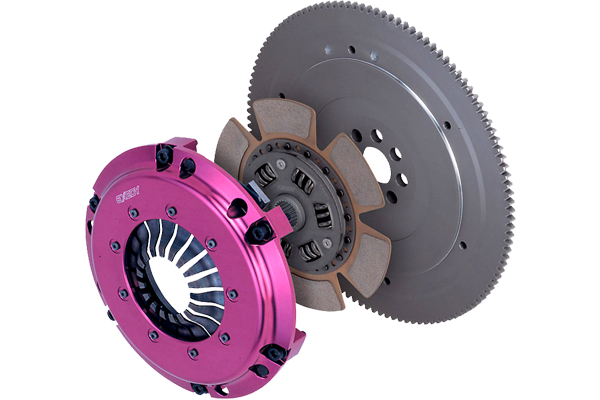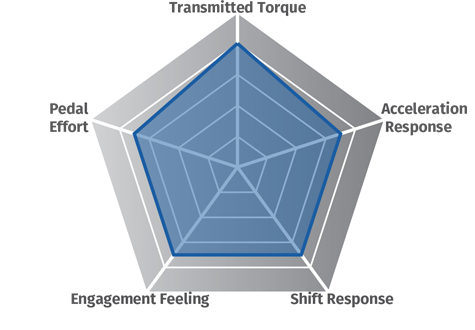 Main Benefits
Durability is improved with the use of a stronger, smaller damper disc, specifically redesigned for the Hyper Single.
A 20 to 30% reduction in inertia over the original equipment part.
Light Weight and Low Inertia Design
A clutch's inertia is measured by its ability to maintain rotation after stopping torque from the engine. Low clutch disc inertia improves the effect of shifting up and down, as well as clutch engagement and disengagement. In general, the clutch system requires adequate inertia, with lower inertia being ideal for clutch disc function.
High friction coefficient, low wear, and a special heat resistant material have been applied to enable the clutch size to be reduced which in turn lowers mass inertia and improves shift response for faster gear changes. Durability is improved with the use of a stronger, smaller damper disc, designed specially for the Hyper Single clutch.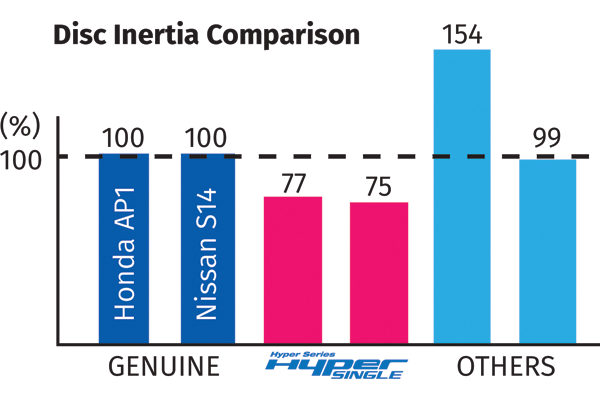 Office open hours
MON - FRI: 8:30AM - 5PM
---
Company Contact Details
EXEDY Clutch Europe Ltd.
Unit 2, Rokeby Court,
Runcorn,
United Kingdom,
WA7 1RW
Useful Links
Group Companies
Newsletter Signup
Sign up to our newsletter to stay informed on the company's latest news.
Please enter a valid email.
Success, you have been subscribed.