Corporate

Products

Technical

Eng

The Hyper Single VF (Various Friction) features comfortable driveability with more heat durability and better heat dissipation via an integration of organic and metal friction surfaces. Evolutionally developed for those people who are pursuing both the comfort of driving on the street and durability under aggressive driving and abusive clutch conditions, the Hyper Single VF is the ideal clutch choice for matching practicality with performance.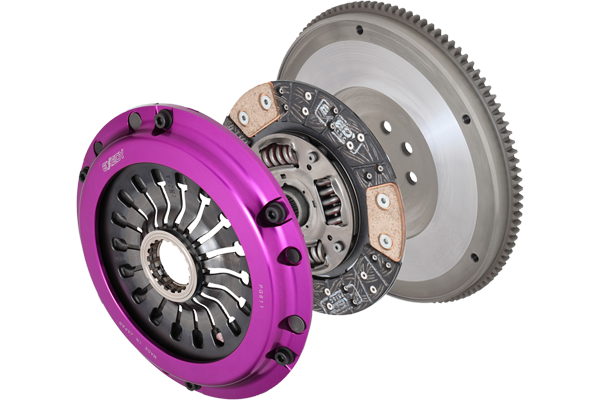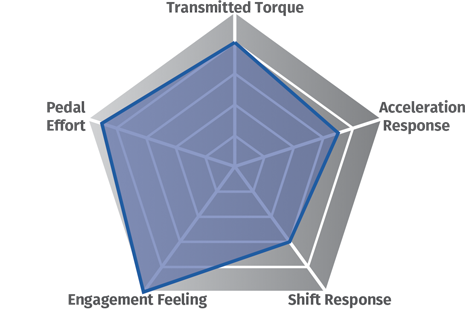 Main Benefits
Capable of handling a high torque capacity without sacrificing the feel of a standard clutch.
Combination of cerametallic & organic friction facings allows for high heat durability.
Unique cushioning plate design reduces pedal effort by 12% vs Hyper Single.
20 to 30% reduction in inertia over the original equipment part.
The VF enables the driver to operate the clutch through an easy-to-feel half engagement thanks to the Ultra Fiber friction material all while having a high heat dissipation and torque capacity due to the integrated metal facing. Furthermore, pedal effort has been drastically reduced and improved by the re-engineering and re-designing of the engagement point with newly developed cushioning plates.

Office open hours
MON - FRI: 8:30AM - 5PM
---
Company Contact Details
EXEDY Clutch Europe Ltd.
Unit 2, Rokeby Court,
Runcorn,
United Kingdom,
WA7 1RW
Useful Links
Group Companies
Newsletter Signup
Sign up to our newsletter to stay informed on the company's latest news.
Please enter a valid email.
Success, you have been subscribed.